HoopGurlz at Phila. Front Page News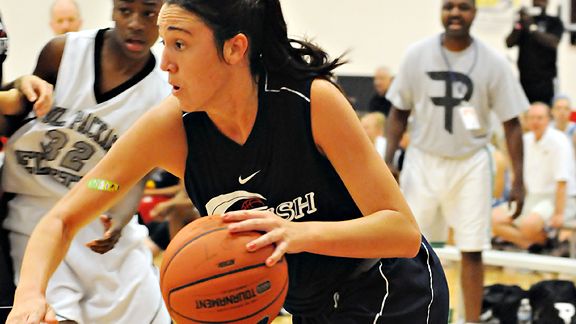 Sound Of Music
Small forward Lindsay Sherbert and Cal Swish defeated the Full Package and won the Music City Classic, but those two teams weren't the only ones with standout players.
FRANKLIN, Tenn. -- Moving the River City Classic to the Nashville area and changing the name to the Music City Classic was well received by the teams playing and colleges recruiting. The event culminated with two strong teams, the Cal Swish and Full Package, making the championship game and the two squads treated fans with an entertaining finale. The Swish finished on top for its second tournament championship of the summer. While several players from both teams are featured in our tip sheet these teams didn't supply all the standouts.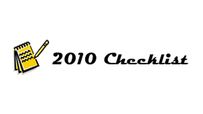 Full Package Elite Platinum is best known for its guard play, but Kelsey Simon of Vernon Hills, Ill., was the team's unsung hero. The 6-foot-3 post did a little bit of everything and helped fill in for the injured Courtney Thomas (broken toe). She rebounded, blocked shots, scored in close and knocked down some high-post jumpers for bonus points. When her team got her involved, she relieved the pressure on the fantastic perimeter scorers the team has.
Creating perhaps the biggest buzz in the Music City was the sweet shooting of 5-8 shooting guard Angela Rodriguez. In the Gold Bracket championship game, the Oak Creek, Wisc., sharpshooter knocked down 10 shots from behind the 3-point line. It's hard to decide what's more impressive -- the distance some of the shots were taken from or the fact it took her just 12 attempts to hit those shots. Her shot comes from a little lower than ideal angle for the next level, but with a nice, high release and a little added strength, it should allow her to keep the ball in a tighter shot pocket. She has improved defensively, but must continue to progress in that area. There aren't too many shooters like her and that role is needed at every school in the country.
Louisville-commit Antonita Slaughter is one of the most intriguing prospects in the class. The 6-2 wing prospect is already ranked No. 63 in the class. Her physique and athleticism are rare and her aggressiveness on the court suggests she'll get the most out of her natural ability. She is far from a finished product, but has the makings of a potential Big East star, if she continues to refine her skills and improve her range. Defensively, she can make a passing lane disappear or erase a potential gimmee bucket with her shot-blocking ability.
Jennifer Hamson is one of the most talked about prospects in the country, and also one of the tallest at 6-6. She does a good job of keeping the ball high in traffic, working for good position and improving her hands. As she develops strength, she should be able to hold her position better. Her improvement from the spring to now is also notable, but one can only wonder where her game would go, if she trained for basketball exclusively. She maintains she'd like to play both basketball and volleyball in college. Defensively, she changes a lot of shots, blocks her fair share and is able to rebound and outlet over the top of defenders.
Thea Lemberger is the smallest player on the Cal Swish team, but she comes up big with the ball in her hands. She does a good job attacking the defender, even if it's just to set up the next pass in the offense. She made some highlight reel passes on dribble penetration, some which left recruiters and spectators wondering how she saw the passing lane. For all the confidence she has attacking and distributing, she hasn't yet found the confidence to let the perimeter jumper fly, which is interesting because she is a decent shooter.
KC Blue Streaks wing Janna Graff competes on every possession. At 6-0, the prospect from Mission Woods, Kan., has a solid build and plenty of size to play the 3 in Division I. She has a nice release on her jumper and that stroke is good out to 3-point range. She is a fundamentally sound player, who is sharp enough on the floor to know when to go right to the paint and exploit a smaller defender. Her lateral quickness is not in line with the elite players at her position, so finding the right fit at whichever level she chooses to play will be important.
Jesse Watts of the Omaha Crusaders helped lead her team deep into the tournament. She has a lot of fundamentals in her game and makes smart, strong passes, but the best part of her game is her shooting ability. The Nebraskan stands 5-11 and has a solid build -- great attributes for a shooter. Her athleticism is adequate, but her ability to defend quicker guards may define what level she plays at.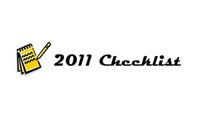 Whitney Holloway has nothing to prove on the summer circuit. She has already committed to Notre Dame, but the 5-4 point guard doesn't play for herself anyways. Despite her ability to create and get to the rim, she usually defers to her teammates. She took advantage of defenses that face-guarded her team's shooters by using her quickness to get to the basket and finish. She needs to improve her 3-point shooting and more than anything, assert her will in the game because she can collapse defenses with ease.
Cal Swish wing Bonnie Samuelson has established herself pretty clearly as one of the best shooters in the country. At 6-2, she can get her shot off despite an unorthodox hitch in her delivery and they say you don't fix something that isn't broken. What is also obvious is that she has worked on other parts of her game. Her confidence to put the ball on the floor is growing. She can lift a defender with half a shot fake, but she actually showed a little creativity. When she attacked baseline going left, she did a half spin to the middle then quickly went back to the baseline and used her length to get the ball up on the glass quickly.
Vanessa Leo of San Jose, Calif., would be a hot commodity in the shallow post class of 2010, but college recruiters must wait another year to secure her services because the 6-4 post will be heading into her junior year this fall. As is the case with most prospects her size, she has great length, but few with her build are as fluid athletically. She is smooth inside with a solid fundamental base to build on, which starts with her footwork. While not a sprinter by any stretch, she is surprisingly fast for her size.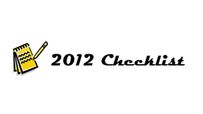 Molly Greubel of the Cal Swish Red is active on both ends of the floor and fearless in her pursuit of the rim in dribble penetration. The 5-8 guard from Santa Ana, Calif., gets her shoulders into the defender, attacks the hips and she has the ability to snake her way by her defender when the help defender's slide over. She's got a swagger about her, no matter how big the opposition is. She believes she's going to get to the rim and score. What's more, she's the type of kid that will dive on the floor for a loose ball whether the game is on the line or it's a wide margin.
Jewell Loyd of Lincolnwood, Ill., is fun to watch. The Full Package guard plays the game at a speed matched by few. Slowing the game down with her on the court is nearly impossible because she accelerates past the would-be defenders. She changes directions at full throttle and has the ability to pull up from 3-point range when the defender goes into full retreat.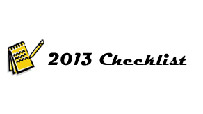 Height is that thing you just can't teach because its genetic. But is there a shooter gene too? When you see Karlie Samuelson of Cal Swish Red shoot the ball, you might think so. Her delivery is way different than older sister Bonnie Samuelson, but has the same result -- nothing but nylon. She isn't as tall at 5-10, but she's more athletic and she gets her shot off quicker. As her shooting exploits get out, she'll see more and more stiff denial and face-guard defenses. She'll have to learn to use her body a little better to set defenders up and get open, but for someone who is yet to play her first high school game she'll have plenty of time to pick up the tricks of the shooting trade. She'll also have two seasons at Edison to learn from her big sis.